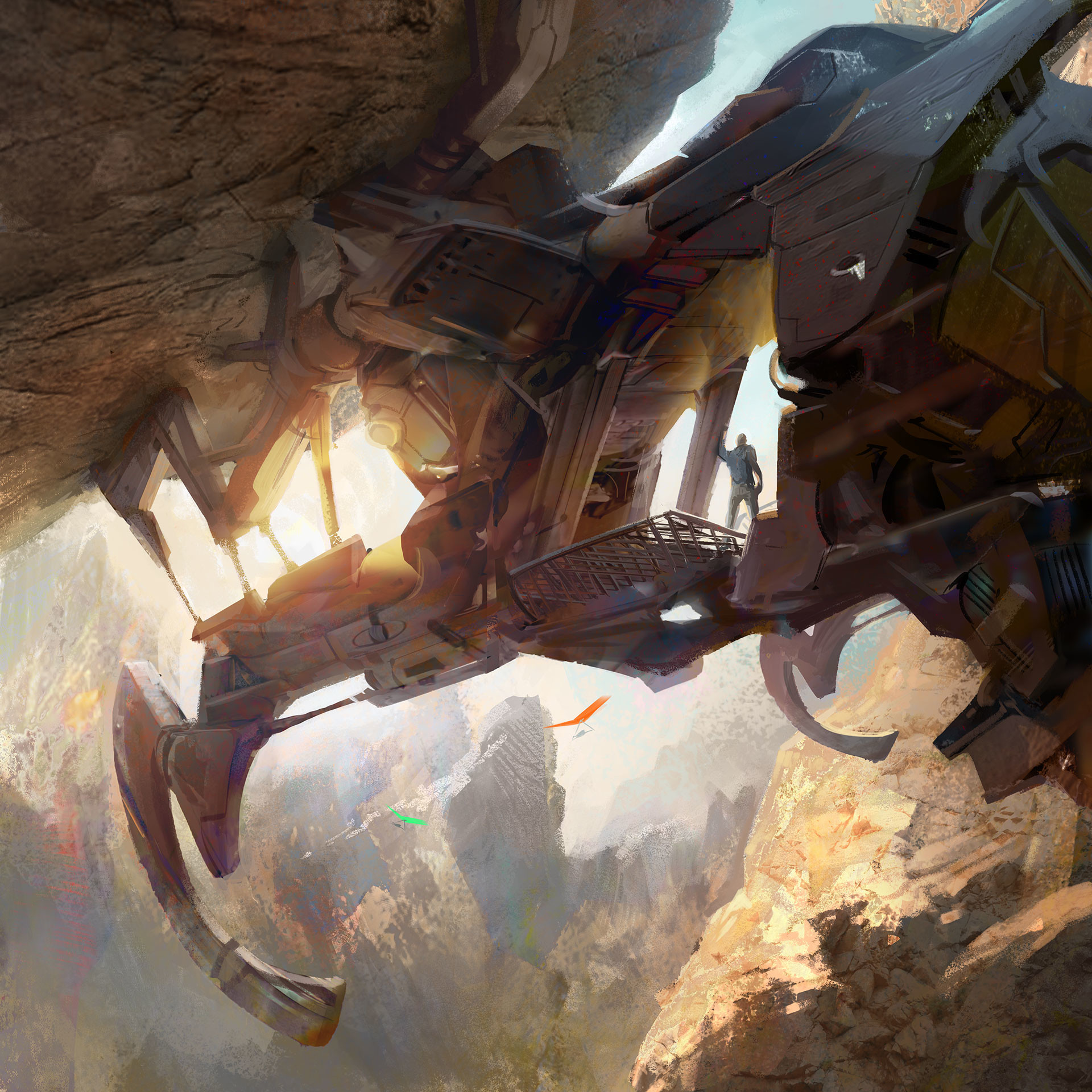 The Rest-Nest. Final Image.

1) I was playing with various shapes until an aesthetically satisfying composition was reached. 2) I added a photo for basic color and flavor and blurred it. 3) Another photo was added for color accents.

4) Still not able to decide what it is I am painting I flipped the image a few times and thought this could be some futuristic vehicle hanging on rocks. 5) So I painted in the background. 6) And painted in the rest of the "owl".
This is a totally random artwork based on a random process and instead of concealing the fact I will share my progress for those who are interested. Cheers!